Quality Control
IML has a simple philosophy in regards to quality control:
It is one thing to machine a difficult, precise part. It is an entirely different thing to measure it.
This is an area where IML shines. Our Zeiss O-Inspect can measure the most complicated part in one operation unattended, producing results that are repeatable to less than 0.0009mm. Using tactile probes as well as Zeiss' legendary optical camera, we have the versatility to utilize both measuring tools simultaneously on one part.
IML also has a full complement of digital measuring equipment: O.D. micrometers, I.D. micrometers, Mahr Snap Gauges, Thread micrometers, surface testers and air gauges.
All of our measurement data is captured in our quality management system software, Unipoint, and is accessible at any time and stored virtually forever.
Whether you need ten parts or ten thousand, IML's Quality Management System ensures that each and every part meets your specifications. Contact us at 905.847.1565 or visit our online form if you have any questions.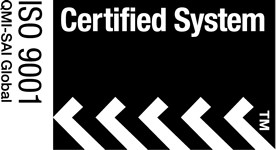 To view our ISO9001 registration certificate, please click the icon above